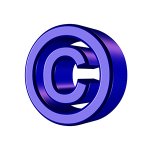 Just what is Public Domain media?  Public Domain media is video clips, photographs, music, sound effects, graphics and other media on which there are no copyright restrictions. This media is available to use, free of copyright restriction by anyone, for any purpose.
But, please realize that restrictions on use may exist in the form of trademark protection and the privacy right of anyone pictured in the video and photographic clips. Also, remember that while a musical recording my be free of copyright restrictions, the words and music my still be protected by a separate copyright.
Media can fall into the public domain in several ways. Almost all media published prior to 1923, is in the public domain, although trademark protection may apply in certain cases and privacy rights may be in effect if persons in the video or photograph are still living.