Read the License Agreement!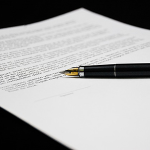 We link to a variety of sites. Some of them offer totally public domain media with no restrictions, but others have some restrictions that are spelled out in the License Agreement or Terms of Use on the site. It is your responsibility to read, understand and abide by these terms. If you don't understand the terms, send an email or place a call to the contact provided on the site to make sure you will be in compliance.
Before you use any media clip, make sure that you are able to comply with the terms of usage and provide the appropriate attribution that might be required.
And as we have said before, even if the clip is in the public domain, make sure that all elements are free of copyright, such as music. Also be aware of any trademark issues and the privacy rights of people shown in the video or photo.